Boeschen Vineyards Estate Wines
Celebrating 10 Years of Winemaking. The best way to secure access to the wines, and future Boeschen Vineyards releases, is to join our Wine Club. The Wine Club guarantees your allocation of each new wine.
---
The Terraces (Released November of 2018)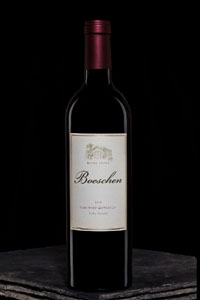 The Terraces is Boeschen Vineyards' flagship reserve wine produced only in exceptional years from our best barrels of estate Cabernet Sauvignon. As with all our wines, The Terraces begins in the vineyard. These hillside obsidian-laced rows produce Cabernet with rare intensity and elegant tannins. The wine from these ancient volcanic steps is always extraordinary, and released in extremely limited quantities to our Wine Club members.
---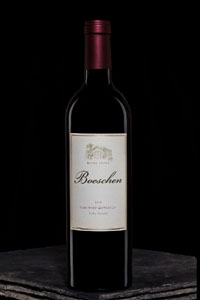 Cabernet is "king" in Napa Valley, and that's true at Boeschen Vineyards as well. About two-thirds of the estate vineyards are planted to Cabernet and those grapes thrive in our Mediterranean climate and rocky soils. With a rare combination of power and elegance, the Boeschen Vineyards Estate Cabernet is an inspiring example from a region that produces some of the best wines in the world.
---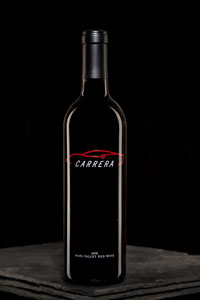 The Carrera Estate Blend is highly anticipated each year by our Wine Club members who often want more of this blend than we can make. The wine gets its name from the Spanish word for "race," a nod to Dann Boeschen's passion for vintage car racing. It is a Bordeaux blend of estate fruit meant to reflect the best of each unique vintage, with varietal percentages varying widely each year. We pay close attention to what Mother Nature features each year, and that is what will go in this bottle. Carrera is a beautiful, integrated, delicious wine meant to drink immediately or age gracefully for many years.
---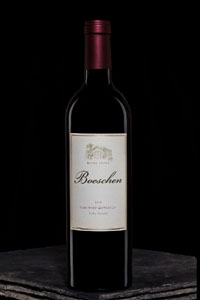 Petit Verdot has traditionally been blended with many Bordeaux wines in small quantities, but we like it all by itself! In fact, we've been wanting to bottle a stand-alone PV wine every year, but it blends so well with our Cabernet that we use it all up. The large yields in 2013 finally changed that equation and we are extremely proud to release the final product. The wine is powerful, with a structure that defines many of the best wines in Napa Valley. The tannins, however, are astonishingly soft and the wine overflows with dark fruit character. We won't promise to release this wine every year, but guarantee that you will love the results when we do.
---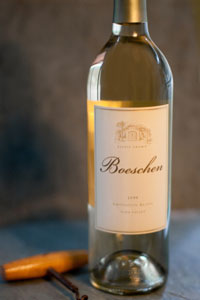 The Boeschen Vineyards Estate Sauvignon Blanc has been named by many as among the best in Napa Valley. A field-blend of three clones, the wine always shows beautiful acidity, with a delicious blend of citrus, floral and tropical notes. It's made in our stainless steel barrels, but the rich character of the wine causes some to wonder if it's been fermented in oak. It is a lovely, character-filled white, and we always wish we had more.
---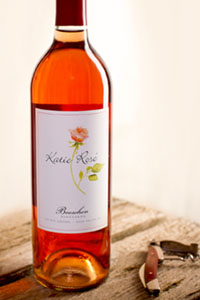 Our Katie Rosé is named after Dann and Susan's oldest granddaughter, Katherine Rose. It is a crisp and dry rosé almost always made from our estate Merlot grapes. The wine is very much fruit-driven, and features primary characters of strawberries, bright cherries, and rose petals. We drink lots of this wine in the hot summer months and during special times when the pink color adds to a festive occasion.