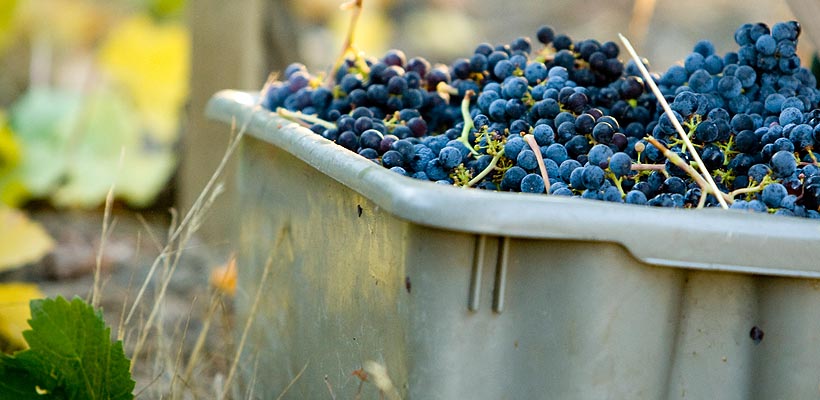 Purchasing Boeschen Vineyards Wine
Most Boeschen Vineyards releases sell out immediately upon release. Because we select only the very best grapes from our seven-acre vineyard, we produce an extremely limited amount of wine. There are two ways to request Boeschen Vineyards wines: join the Allocation List or request an allocation of a single wine:
The Allocation List
The best way to secure access to the wines, as well as to future Boeschen Vineyards releases, is to join our Allocation List. The Allocation List guarantees your allocation of each new wine. Each year, Allocation List members receive two wines: the Estate Cabernet Sauvignon (spring release) and the Carrera Estate Blend (fall release), and have the opportunity to request allocations of our Winchester Reserve, Petit Verdot, Sauvignon Blanc, and Katie Rosé. Members can specify the amount of each wine they wish to receive (minimum shipment is three bottles or one large-format bottle). In addition to this guaranteed access, the Allocation List provides several benefits to members:

10% discount on all Allocation List shipments (except cases)
20% discount on same-wine 12-pack (case) shipments
Prioritized access to very limited large format bottles
Invitation to special winery events
Private winery tours upon request

Single Wine Allocation

If you are not interested in joining the Allocation List at this time, but would like to request an allocation of a single wine, please register here. While we hope to have enough wine for everyone requesting allocations, priority is always given to members of the Boeschen Vineyards Allocation List.

Have more questions? See our Allocation List Frequently Asked Questions (FAQ's)
Boeschen Vineyards 3242 Silverado Trail St. Helena, CA 94574 - Copyright © 2022
Phone: (707) 963-3674 - Email: